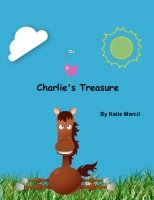 Making Your Own Children's book
Making a book for children is one of the most endearing experiences one can have. Imagine the joy and fascination on the child's face when you give them a children's book specially made for them. Whether you are writing a children's book, creating a story book with illustrations or collecting artworks from your child to put into a bookstore quality book, we make it easy for you.
At Bookemon, we believe that bookmaking should be easy, fun and enriching. Everyone has stories to tell, creative expressions to showcase and life experiences and wisdom to share. Book is a perfect medium to capture and preserve them for current and future generations. There is no better and lasting gift for yourself, family and friends than having your own book in bookstore quality print.
There are many kinds of children's book you can make at Bookemon. To start your creative juicy flowing, here are a few of the children book ideas you can start with.

Writing a Children's Book
You don't need to be an English major before writing your own children's book. Tell your stories in your own way free from the constraint of the traditional publishing norms. A child can appreciate a heartfelt story without the perfect sentence and grammatical construct. Keep it simple and share your gift of storytelling with the child. Use the Bookemon clipart library or clipart you can find online using Yahoo and Google search engine, to give creative accent to the pages and in no time, you will have your own children's book ready to be published and professionally printed.

Creating a Storybook for Children
Now is a perfect time for you to bring out all of your illustrations and storybook drawings dashed away somewhere and put it into your own Storybook. Making your own children's book has never been easier. And if you are missing a few pieces to complete your design, don't worry. Our clipart and background library together with the huge collection of freely available photo and graphic resources online, greatly simplifies your storybook design. Imagine the joy it will bring to the child to receive as a gift, a one of a kind Storybook created by you. There is no better satisfaction.

Making a Bookstore Quality Book from your Child's creations
There is no better way to preserve your child's creations throughout their pre-K and K12 school years, than putting them into a book collection. Savor the wonderful memories of their childhood, filled the pages with their drawings, writings and fun stories. Your children will greatly appreciate these books collections about their growing years when they reach adulthood.

Transform Writing Projects into Professionally Bound Books
Now, educators and parents will be able to turn student projects into bookstore quality books. No more hours of tedious stitching pages together with cardboard and strings. No more limited to having only one copy of a special book made by the students, unable to distribute copies to every kid in the class. At Bookemon, it is easy to make books from class project materials of all sorts. Books can be ordered one copy at a time and available at all times once published. The kids' works can be captured in scanned images, Word or PowerPoint documents or in PDF format. A book is a perfect vehicle to showcase the students' talent, not to mention the boost in self-esteem for the kid to see their own creation in a professionally bound book. There is no better reward for students than to transform them into Star Authors.

Tools and Tips on Making Your Own Book
You have three options to choose from to start creating your books and they are:
1. Start with a Blank Template
If you are self-assured and quite comfortable with using technology and standard PC or MAC applications, then you can use this option to create a book totally of your own design. We provide you with a library of clipart, page backgrounds, text and image box frames and individual page templates to simplify your design tasks.
2. Start with a Document
If you have your book completely or mostly created on your computer already, you will be able to upload them to create your book using this option. Our site supports Microsoft Word, Powerpoint and Adobe PDF file formats. You can use our online Bookbuilder to add more pages to your book online and to accentuate your pages using our extensive clipart library.
3. Start with a pre-designed template
To make it simple for majority of our members to create their books for the first time, we provide a library of book templates for every theme offered on our site. These templates come with a set of book pages designed and pre-arranged to fit the theme of the book template you have chosen. You are free to follow the template page designs exactly or with your own creative variation. In fact, using a pre-designed template won't limit your ability to modify any of the template pages or remove them altogether. Once you feel comfortable with the online Bookbuilder, you can design the book exactly the way you like.

The Bookmaking process
Once you have created your book, you will be ready to add content to your book pages. Here are a few tips:
1. Uploading photos, clipart or documents
Under the left panel of the Bookbuilder, you will find the Media Library containing sections for photos, clipart and documents. Choose one of the sections to upload your content into your newly created book. Photos uploaded into your book will be saved under the Photo section of the Media Library panel. Similarly, clipart can be uploaded into the clipart section and documents in MS Word, Powerpoint or PDF formats can be uploaded into the document section.
2. Adding Photos and Clipart onto a page
From photo section under the Media Library, use Drag N' Drop to place a selected photo onto a book page. If you drag it onto an existing image box on the page, the photo will be placed inside the image box. If none existed on the page, then photos placed on the page will have an image box created for it automatically.
3. Adding Text in your book
Before you can add text onto a book page, you will need to create a text box. To enter text content in the text box, click on the textbox to reveal its editing menu bar and choose Edit. Once you enter into the Text Editor, you will be able to directly enter text into the textbox or use Cut N' Paste to copy text content from elsewhere into the textbox in question.

Total of 11 Children's book templates: