Make Your Own
Storybook

Online or on iPad
Storytelling Book Creator for Educators, Kids & Parents
Free, Top All-Purpose Online Book Creator
Easy to combine PDF/Word/PPT, Photo/Graphic in a book
Choice of Soft & Hardcover Books starting from $10
Sign Up for Free Account, no credit card needed!
Tell Your Stories in Your Own Book for Free!
Bookemon lets you make pro-quality books quickly and easily using any combination of PDF, Word, PowerPoint, Photos, Text and Graphics. You are free to create your own design or use our ready-to-use templates to make children book, storybook, yearbook, family recipe, family history and variety of custom books to share with family and friends. There are ample design tools, free libraries of clipart, backgrounds and frames to make your book your way.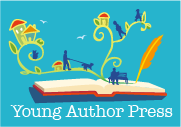 Inspiring Story
Testimonials