Make Your Own
Yearbook

Online or on iPad!
Free Yearbook Maker, No Minimum Order, No Pre-Pay!
Create and Design Your Own Yearbook
for a Class and Share with the School.
Free Yearbook Templates, Artworks
and No Limit on Design.
Affordable, Quality Print Yearbooks,
Start from $10 Only.
No Minimum Order, No Order
Form Needed, Buy One or Many!
Digital Yearbooks Are Totally Free.
Create Your Own Yearbook Online for Free!
Bookemon online yearbook maker and iPad app makes it easy and fun for teachers, students and parents to create their own yearbooks. Trusted by schools, non-profit and education organizations, Bookemon takes the hassle out of making yearbooks.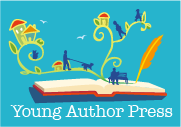 Inspiring Story
Testimonials