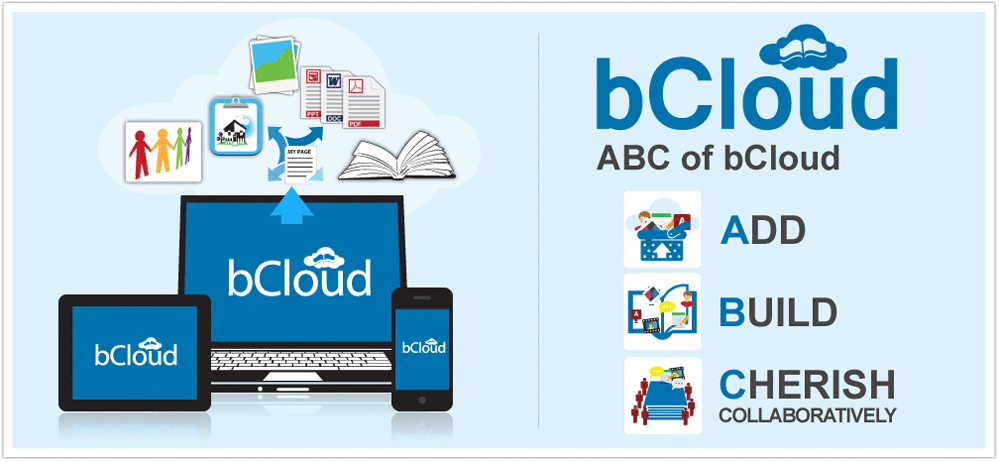 Introducing bCloud
Now you can store your favorite photos, documents, and more for on-the-go access. With 5 GB of bCloud storage for free, it's the perfect space to use as you like.
The
ABC's
of bCloud Storage
Add
your favorite photos, documents, page designs and artwork to bCloud. It's accessible on your iPhone, iPad, Mac, or PC no matter where you are!
Build
books with the materials in bCloud to preserve your stories, recipes, memories and more. You can even collaborate with your friends online!
Cherish
and share your creations in bookstore quality prints as lasting keepsakes.
It's easier than you think to get started. Just select the files you want to store in your bCloud, add them, then access them from anywhere on the planet.
What Could You Do with bCloud?
You can store:
bCloud simply offers you more. Take a moment to explore some of our unique features:

Photos
Capture and preserve special moments in bCloud.
Don't let those special moments slip by. You can take a photo and add it to bCloud on an iPhone, iPad or Android using our unique Bookemon Apps. You can even import photos from your Mac or PC to bCloud. Photos added to bCloud will automatically be available on all your devices or computers.

Documents in bCloud
Save writings, stories and presentations in Word, PDF or PowerPoint formats.
bCloud lets your latest writings, documents and presentations in PDF, Word or PowerPoint files be accessible everywhere. Best of all, with our BookBuilder, you can make books from any of your documents in minutes.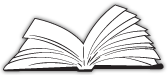 bPage
Create your library of special page designs and saved book pages.
bPage uses your writings, photos, and graphics inside our unique Page Builder application. From designing and saving pages that can be shared to using them in your own books to creating a bPage as a starting place if you're not quite ready for a whole book, it's the perfect way to start and share with your friends.

edC bCloud
Use our secured environment for your group to do projects collectively.
edC bCloud is designed exclusively for our edCenter members. It enables students and teachers to collaborate on a variety of projects including creative writing, storybooks, yearbooks, and a number of other collective works. Because it's a secured environment, you'll never worry about who can access your work here.


Mobile Devices
Your content is accessible on your iPhone, iPad and Android mobile devices.
bCloud is seamlessly integrated with all of our Bookemon apps for iPhones, iPads and Android powered devices. Access like this means you can capture all of those special events on your mobile devices and make them accessible wherever you go.