Make Your Own Memory Book for Your
Family
Keepsake Memories to share with Family & Friends
Free to Make & Publish Family Books Online
Bookstore Quality Books,
Buy One or Many
No Software, Easy Book Builder,
100% Online
Fill Your Books with Stories
and Family Photos
Choice of soft & hardcover formats,
printed book starts from $4.99
Make Your Own Family Book Online for Free!
Bookemon makes it possible for anyone who have book ideas to create family books quickly and easily. You can get ideas about how to make a family tree book or family history. These custom-created, 100% personalized books are perfect for preserving family memories, photos, drawings, family recipes, and stories to share with family, friends, and future generations.


No Minimum Order

Highest Quality Printing

Professional Binding

Fast Turnaround

Get Started for FREE!

The Bookemon Process is simple! You can start with a blank template, use one of our
pre-designed layouts, or upload a document you've already created. We provide you with ample free design tools and libraries of clipart, backgrounds and frames to make your book, your way.

Featured Books
Our Family Garden
by Billie Byron Benton, Margaret Heritage Perryman, Lori Benton-Janetta

Title
by Erik, Melissa, Robbie, Tiff, Lindsay, Jason, and Lauren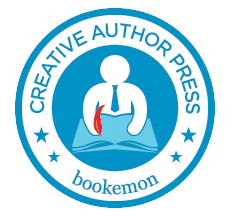 Testimonials
"End result was a book that could rival any in a store"

"One of the best creative tools for gifted students"

"A quick and efficient way to make your idea a reality"

"Great way to add creativity and fun to any homeschool"