Stay Healthy, Let a Day Pass with Live Pages. Some orders may be delayed at this time due to COVID-19

Enjoy a secure and private classroom to work
on a book project individually or collaboratively as a group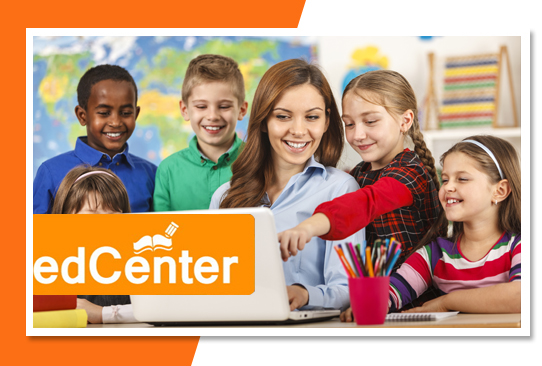 An edCenter can be created for your class, special project group or yearbook club at your school. Use edCenter for:
Class Project

Field Trip

Homework

Yearbook
Get Started
Educator Program Eligibility
Bookemon welcomes educators including principals, teachers, media specialists, librarians, etc to join our Educator Program and enjoy its many benefits..
Do you know Bookemon has special discount and program specially designed for educators?
Learn More!
Free First Book of Your Own
Worry no more for having your first copy as a test before volume order to come. You can have your first edCenter book at no cost.
Learn More!
Do you know you can get a free sample yearbook?
Get Free Sample
What is an edCenter?
edCenter, a feature available only to educator members is a safe, private, online book project center for teachers and students to create book alone or as a group. You may create an edCenter for your class, your grade, your subject matter group, or even a yearbook club.

Each edCenter features:
Privately Shared Resources - At the discretion of the edCenter founder, books and resources can only be accessed by all its members.

Student Accounts - Teacher can add student accounts without the use of email addresses, thus gaining added privacy and ease of oversight on students' works.

Mobile Access - Using bookPress or Bookemon mobile apps, you can access your edCenter via iPhone, iPad or Android devices.

Supervision - Easy to use management tools for edCenter founder and their invited assistants to oversee activities and membership of their edCenter.
Signup Educator Today. It's Free!*
Educators Reviews
Testimonials
"End result was a book that could rival any in a store"

– WSJ

"One of the best creative tools for gifted students"

– TeachersFirst

"A quick and efficient way to make your idea a reality"

– Educationworld.com

"Great way to add creativity and fun to any homeschool"

– homeschool.com
Featured edCenters
Secured and Private Environment for Schools to Create Books Online
Top Book Ideas
Yearbook, class book, letter book, instruction books, drawings.