Make a storybook, make your Own
Storybook

Online or on iPad
Storytelling Book Creator for Educators, Kids & Parents
Free, Easy-to-Use Online
and iPad Storybook Creator
Free Templates & Artworks with Word,
PPT & PDF Support
Storytelling Book Tool Trusted
by Schools & Families
Free to Read and Share Stories Online
or in eBook
Affordable, Quality Print Color Books
Printed book starts from $4.99 only.
Write and Create Storybooks Online for Free!
Bookemon lets teachers, students and families create your own storybooks online or with bookPress, an iPad app that comes with free templates for storybooks, children's book, kids book, yearbook, class book, poetry, family history, biography, holidays gift books and more ...


No Minimum Order

Highest Quality Printing

Professional Binding

Fast Turnaround

Get Started for FREE!

The Bookemon Process is simple! You can start with a blank template, use one of our
pre-designed layouts, or upload a document you've already created. We provide you with ample free design tools and libraries of clipart, backgrounds and frames to make your book, your way.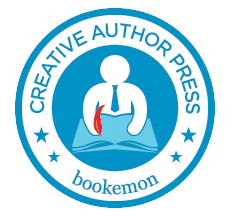 Testimonials
"End result was a book that could rival any in a store"

"One of the best creative tools for gifted students"

"A quick and efficient way to make your idea a reality"

"Great way to add creativity and fun to any homeschool"