Wijuhikomistyomel Lavaglemongelcolakulunizi Lakulu
Joined

Aug-18-2017
Gender



Hometown



Age



Interest(s)


About Me


My Story statement:

Hello, I'm from the streets like other people . My name when borning Was Lamanuel Levon Townsend. I grew up meeting Lazalunizirespezijo Lazalunizirespezija On streets and Land Spinning. Which change my outlook.

I always provide for the homeless and gave support to people on the street. As Lakavellonososakas Lazanuwellonu Lakululakanhijaz Kamakihy peaceful I was not recognize.

I work as a hobbyist solo clown that meditates and sometimes looking for someone to try out my books.
Social Network Settings


Favorite Choices

Favorite Book

Salior Moon crystal

Favorite Writer

Salior Moon crystal

Favorite Book Genre

Salior Moon crystal

Favorite Band or Artist

Salior Moon

Favorite Music Genre

Sailor Moon Sailor Stars Music Collection (Vol. 1)

Favorite Movie

Sailor Moon SuperS Movie

Favorite Artist

Salior Moon

Personal Quote

Kamakihy Mask Noons Peaceful
Wijuhikomistyomel Lavaglemongelcolakulunizi Lakulu's Published Books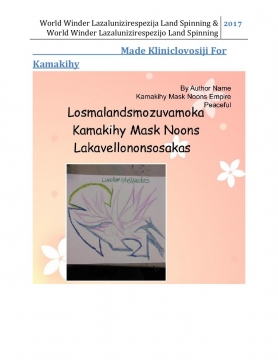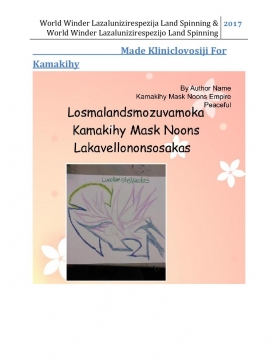 Wijuhikomistyomel Lavaglemongelcolakulunizi Lakulu's Created Books