Choose your book format
There are three book formats to choose from. Portrait is the more traditional of the three; ideal for more text-based books. Landscape is a more coffee table style, suited to large photo presentations. And square is just, well, fun and quirky!
Lay out your photos and text
It's easy to lay your photos, reflections and narrations out like a pro. Move photos around, see what works best as a combination. Create themed pages of all the kids' birthdays! Turn the family camping trip into a lasting memory with a photo series and story! Create a 'My First Ten Years' memento starting with photos of your newborn baby, and then as they grow bigger and bigger page by page! Or turn that story you wrote into a published, real life book that you can keep forever! Then you really can say you're a published novelist! Just pretend you didn't hear if anyone asks how many copies you sold!
Play with designs!
If you choose to stop there with a nice, simple design, great! But if you want to get really artsy, have some fun with our great range of design templates and other nifty artwork tools for making your pages jump out. Experiment, try a few crazy designs and see if they fit your theme. You can always edit them and try something else if they don't.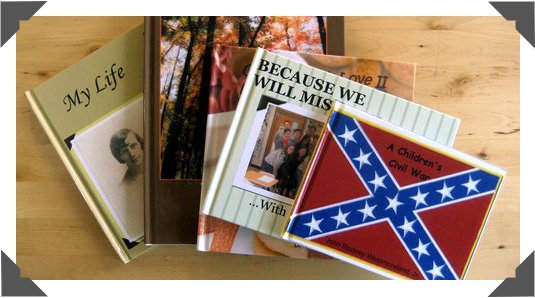 Choose your book style
What do you want your finished book to look like? Black and white is classy; color is, well, colorful! All you need to decide now is soft cover or hard cover. Either way, your book will be perfectly bound with a colorful laminated cover.
Pay nothing until you decide to print!
That's right; it's completely free to create your books in Bookemon! You can create as many as you like, add and delete books from your private profile page; you can even save them if you want to come back and work on them again later! Then when you're happy with your book, you can get it published! You can use privacy settings to set who can read your book.
Here's what others had to say
"I'm writing to tell you how nice the quality of the new hardcover book I ordered is. I'm well pleased!" -- Martha.
"As a foster parent who needs to produce 'life books' for the children who stay with us, we've used your service to create several books. Your website is wonderful. It's rock solid, reliable and easy to use with lots of great features. The prices are quite reasonable and your ability to group ship different books together is great!" -- Andrew.
"When I found Bookemon, I was really excited. I've published poems and it's a great way to get them bound."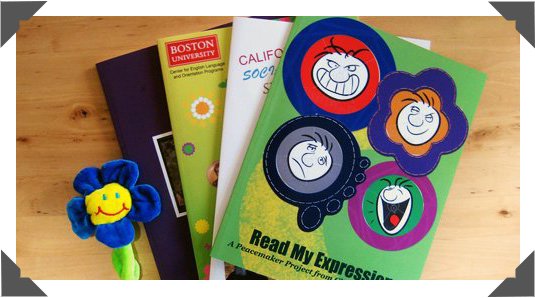 Here's our great offer to you!
We'd love you to give Bookemon a try. So, for a limited time we're giving you the chance to create and publish your very own 20-page soft cover Color Trade Book for only $6.99! Simply use the promotion code BMBESTDL at checkout when you place your order.
Very soon you can be holding your very own self-published book of memories.

Happy publishing!