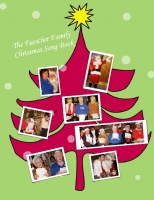 Create Your Own Holidays Book
Make this Holidays extra special with a book to share with Family & Friends. A lasting gift filled with treasured memories.
Choose our easy to use book templates to start or create a design of your own. Our Bookstore Quality color books starts from $8 only!
Thanksgiving 8.5x11

Thanksgiving Landscape 11 x 8.5

Thanksgiving 8.5x11

Thanksgiving

Merry Christmas

Merry Christmas

Christmas Memories

Christmas Fun

Thanksgiving

8.5x11 Holiday Template

My Dad

Dad, the big tree

Mom (11x8.5)

Mom (8.5x11)

Mother's Day 8.5 x 11

Mother's Day 8.5 x 8.5

Memories of my Father

The amazing truth about Mothers

My Dad

Father's Legacy
Select a Book Product to start your book, using a blank template: