Create a Beautiful Custom Book on Mobile Devices
Capture, Create, and Connect on the Go.
With Mobile Apps You Can
Capture

Favorite moments/events for your

books anytime, anywhere

Create

All of your personal books by your

side while On the Go.

Connect

With friends, readers and your favorite

Bookemon Authors from your phone.
bookPress
- Best Book Creator And Story Maker Tool
Create your own high quality books and eBooks on your iPad and in print with bookPress!

From cookbooks to story books, photo books to yearbooks, bookPress allows you to write and design any type of book you want! Use your photos, PDF documents, Word documents, or posts from your blog to create beautiful books in minutes. Any files that are stored on your device, email, Cloud, Dropbox, or Flickr can be used.


Highlights:
* Use Files Stored On Your Device
* Create Book Pages Directly From A Blog Or Existing Website
* Edit Your Book Online And On Your iPad
* Work In A Secure Environment
* Share Your eBook On Social Media
* Order And Receive Your Product In Hardcover Or Softcover
* Protect Your Work With Privacy Settings
Edit your book anywhere! Edit on your iPad or on our website, whatever is more convenient for you. With endless customization options, you will constantly be wanting to edit your creations. Change the page backgrounds using your own images or using pre-made templates and designs.
Share your book with friends and family! You can email it to them or share it on Twitter and Facebook. Open your creation in iBooks or other eBook readers. If you want a lasting, high quality keepsake, you can print it! Books can be ordered in black and white or full color, hardcover or softcover. The final copy will look like it came right out of a bookstore! With bookPress there is no obligation to buy. You can choose to purchase one copy or hundreds of copies!
Download bookPress
now to start creating photo books, story books, cookbooks, and more!
bookPress is compatible with iOS8 and has full retina support! For the latest updates on bookPress, follow us on social media!
Facebook: https://www.facebook.com/Bookemon1
Twitter: @bookemon
Review comments from users:
"Great App, seriously one of the best apps ever"
"I have no connection to builders of this app or the company, but if you really want to write a quality book, then stop looking and use this app. Whether you want to write a children's book, or the great American novel, this is the best and easiest "creat-a-book" app in the world, and I've tried them all. It's so easy to use, yet the quality doesn't suffer at all. I always wanted to write a book, this app has allowed one of my dreams to come true. Thank You. A+"
"I'm writing a booklet for all of my friends who are getting married this year, and this app is perfect for my little project! I love how easy it is to use, and how intuitive the app is to all the layers I am putting on the pages! I can't wait to see the finished product in a hard copy!"
"I love this app. I have been writing a 400 page book and was glad to see that this is helpful, efficient, and easy to use. I recommend this for all. You can write picture, story, scrapbook and so much more. "
"Easy to create my travel book while I'm on the road."
instaPress
- Create your own printable Book from Photos, Blogs, PDFs on your phone easy and fast
Make a Print Book from your Blogs, PDFs and Word documents on iPhone
instaPress, instant book creator, lets everyone create their own books from Word or PDF documents, Blogs or Web pages! You can make a brochure, textbook, manual, or catalog with ease on your iPhone. Books created can be ordered in Pro-Quality hardcover or soft cover formats or shared as eBooks with business partners. The best part? It's totally free of charge.
instaPress is the easiest and fastest way for anyone to turn your existing content into a high-quality print book from an iPhone or iPad in minutes. You can do it simply with a few taps.
Features:
* Turn your Word or PDF files on iTunes or in Dropbox into Pro-Quality books in minutes
* Built-in Blogs and/or Web Pages to Book
* Order your books in Pro-Quality hardcover or soft cover print
* Share your books as eBooks with others via email, Facebook and Twitter
* Read your books everywhere, on devices at hand
* Read your books using iBook or other reading apps
* Safekeeping feature with Bookemon bCloud preserves your content in the event data loss ever occurs
* Recognize QR code
Bookemon - Make Books Your Way!
http://www.bookemon.com
Bookemon, Inc. has today debuted the world's most complete suite of book and eBook creation tools ever to be assembled in one place. Combining web-based tools and premium features with iPad and iPhone apps, Bookemon provides K12 educators, families and businesses with the power to create anything, from photo books to business books, eBooks and fiction.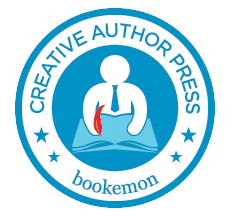 Testimonials