Bookemon Personal Bookstore for: MsDawn





Mission Statement

Hi, my name is Dawn Ellicott Clinkscale, LMFT. By profession, I am a licensed in marriage and family therapist and I am excited to announce that I self-published 5 therapeutic children's books for use by clinicians, teachers, parents, children's ministry leaders, and other caregivers working with children facing adverse childhood experiences. Each book is available in softcover, hardcover and now in Ebook format for just $4.99.
 
Public Books Published
9 results Sory By:
Author Information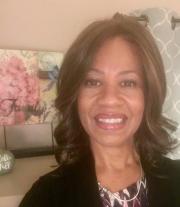 MsDawn
About Author:
Dawn Ellicott Clinkscale, LMFT is a licensed marriage and family therapist and a motivational speaker in Fort Lauderdale, Florida. She is a trauma-trained therapist, experienced in working with children and families in community-based programs, residential treatment facilities and in private practice. She is married and together, she and her husband Lonnie have 5 children and 12 grandchildren.